DISCOVER THE FANTASTIC CORAL REEF OF THE RED SEA
Diving, snorkelling and hiking
The diving centre offers an extensive program of excursions, ideal for diving and snorkelling, where you will have the opportunity to meet some of the most beautiful species of marine animals that populate the magnificent reef of the Red Sea: dugong, turtles, dolphins and infinite varieties of fish.
Please take advantage of the many opportunities to discover this wonderful underwater world, through diving or snorkelling, with the possibility of accessing it directly from the village pier or arriving there using our boats to enjoy the most beautiful open sea sites or the bays of the Red Sea coast both north and south of the village.
A PROFESSIONAL DIVING CENTRE
The Diving Center, a Red Sea diving centre with more than 20 years of experience, is located within the Blue Reef Resort village, adjacent to the swimming pool area.
At the reception, you will be welcomed by a staff prepared to meet your every request and a rental area with equipment for snorkelling and diving from the most famous manufacturers such as "Mares" and/or "Aqualung". The diving area also has a classroom equipped with modern AV systems to participate in the various levels of PADI courses.
The minimum age required is 8 years old.
This is a first experience for the little ones to approach the world of diving in a fun way, discovering the underwater world and its inhabitants.
The minimum age required is 10 years old.
Duration 3– 4 days.
4 dives.

The PADI Open Water Diver course is the first patent to approach the world of diving. With this course, you will learn the basic concepts of diving, the use of equipment and diving techniques. The PADI Open Water certification also allows you to dive anywhere in the world with a guide or partner of the same or higher level to a maximum depth of 18 meters.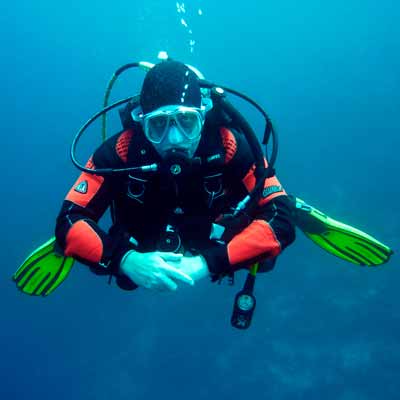 Duration 2-3 days.
5 dives.

The PADI Advanced Open Water Diver course provides all the notions and basics to dive to a maximum depth of 30 meters.
It also allows you to integrate the course with the Night or Photography specialities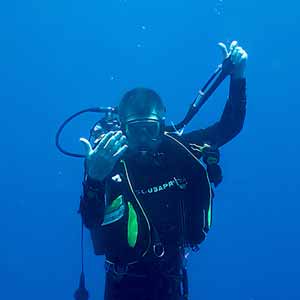 Duration 4 days.
It is a really important step to increasing knowledge and diving experience. This course teaches self-rescue, stress management in diving and emergencies, equipment evaluation and rescuing a tired diver.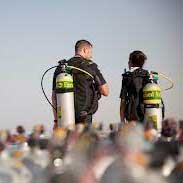 The Vivasub Diving Center also offers the opportunity to participate in speciality courses such as Nitrox, Deep, EFR, and many others.
Do not hesitate to contact us for further information.